Post by virginia on Jul 9, 2018 10:59:27 GMT -8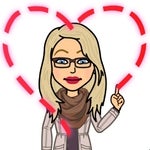 Well I promised an update after my trip to meet J, here goes. A little warning - this is very detailed and lengthy, feel free to skip to the end.

I will admit, on the plane ride my nerves really began to get to me. I started to rethink everything. Could I really do this? What if his injury far exceeded my expectations? Am I selfless enough to take on a relationship that requires this much work? What if the work it requires is more than I imagined? The thoughts just reeled through my head so fast, I couldn't sleep, I couldn't read. All I could do was think. When I arrived at the airport I was nervously shaking so much it was ridiculous, then I saw him. I don't even know what was going through my head. I was coming down the escalator and there he was, sitting in his chair with flowers in his lap. I, (not a hugger in the least), immediately rushed over to him and gave him the biggest hug ever, only realizing afterwards that I had forgotten to hug on his left side because that is where he has more mobility. Then as I was about to stand straight I looked at him and just knew I had to kiss him. Again, this was out of the norm for me. In my previous relationships there was never any public displays of affection and I wasn't raised in an affectionate family, but with J... I couldn't help myself. I can't remember exactly how it happened, he says he pulled me in, all I know is the first kiss was fantastic.
Upon leaving the airport I was able to experience my first ride in a handicap accessible van with a lift. We even had a minor fender bender with a pole while backing out, (he says he couldn't stop staring at me

). At least it made for a great ice breaker. We spent the morning together, and I'll admit I was nervous. I kept thinking things to myself like "don't walk too fast", "don't walk behind him when others open doors for you two", "don't try to do too much for him while eating". I had researched and studied so much about potentially emasculating men with SCI by doing too much for them. When we sat down to eat, I was really able to see the extent of his injury with relation to his hands. I hadn't seen them much before because when we Skype you don't typically see hands much. It was a bit more than I had expected, but it wasn't anything bad or unattractive in the slightest. He asked me a couple of times if it was better/worse than expected. I lied and told him it was exactly what I had expected.
After spending the day with him I came to realize that everything I felt over the phone was completely real. We hadn't said the "L" word yet because with circumstances the way they are we were taking things very slowly... but I knew already. We talked things over and realized that we are both 100% on the same page with our feelings. I told him that I wouldn't mind doing his shower routine with him that evening so that we didn't have anyone hanging around with us. I was nervous, but I also really wanted to experience what life with him would be like. So after his nightly routine was finished his aid left and it was all up to me. Upon walking in the bathroom I was greeted with completely naked J. It was different. We had never shared naked pictures of our bodies with each other, so I didn't really know what to expect. I could tell that he was nervous about his body, I should have reassured him more, but honestly I was so nervous about him seeing my body I dropped the ball a bit. Thinking back, I can't tell you what my reaction was to seeing his body. I was just so nervous and excited that I didn't really focus on much except trying to keep calm. The shower was a bit awkward to be honest. I mean... it was essentially a first date and I was bathing this man, (not that he couldn't have done more himself, but it was something I wanted to do for him). Post shower I encountered the dreaded Hoyer lift. I had watched videos on how to use the lift, but it still made me very anxious. He kept reassuring me and telling me how impressed he was with my skills for the first time. It's funny now, I probably stopped the lift 10 times to ask him if he felt secure, if everything was right, was he sure I wasn't doing anything wrong. Overall, it went well though and was much easier than I had anticipated.
One thing that I struggled with was not handling him with kid gloves too much. For instance, when we were laying in bed and I would lay my head on his arm I repeatedly asked if he was okay. When I would massage him I was constantly questioning whether the pressure was too much. Even moving him over on his bed caused me angst. Again he was excellent in that he kept reassuring me that he was fine and I was doing everything perfectly. I was, however, very surprised by just how strong he actually is. At one point, he grabbed me and held onto me and I don't think I could have gotten lose if I had wanted to.
After getting situated in bed things escalated. Without getting too detailed I'll try to explain my experience. This was the area I was particularly nervous about. To prepare I had read forums, had a few conversations with individuals online, and watched youtube videos of couples discussing their sex lives. Nothing prepared me for the feelings I had though. He had told me there may be performance issues, I had also seen and heard online that this could happen. When this happened I was disappointed. Not in him, but in myself. Logically, I knew that this was the injury and not a result of anything I did, but as a woman I kept feeling like it was my fault. I cleaned him and myself up, then just rolled away disappointed in myself. This is where he shined. He reassured me, made me open up with him about my feelings, and we just had an open and honest discussion. After said discussion things escalated again and we tried other methods, which... well were absolutely mind blowing and left me completely satisfied. The other thing that took some adjusting too though, was him not fully being satisfied. I had read how we as a society are trained to think someone is satisfied when they ejaculate and that if this doesn't occur we may feel inept. I thought that since I was already aware of this it would be a breeze, but it wasn't. I still had to discuss it with him in depth and make sure that he felt as good as I did.
The rest of my trip, (a total of 6 days), went exactly the same as above, only it became better and better each day. It's almost crazy how well I adapted to his lifestyle and how easily it just all fit together. He is very active though and had me missing my afternoon naps. We spent time with his family, played pool, and even went shooting, (super sexy when he was shooting the rifle btw). Also, please don't think that he was the only one getting spoiled on this trip! He gave me the best foot and leg massages that I have ever had. He made sure that my every need was met and went above and beyond to make me feel like I was at home. I have never had a man treat me so well and give me so much attention and care in my life. This is one of the many reasons why I love him so much.
One thing that I learned from this trip was that the key to our relationship is definitely communication. I am not the best communicator and sometimes he has to pull the words from me, but it is getting easier with each experience we have with one another. I am sure that there is much more that I am forgetting and if anyone wants to know more, just ask. All I know is that this was by far the most amazing trip as well as the most amazing man I have ever met. I like to think that if we had met in person and not online that things would be the same, but I'm not sure they would. We connected so deeply over the past few months over the phone that I wanted this to work out for us. We both want this so much that we are both willing to put in as much work as necessary. aliyash,