Post by goisgo on May 15, 2017 23:46:08 GMT -8
Hello all,

first WARNING: contents bad english :-)

As some of you perhaps remember, the bowel problems are the reason I feel sometimes like a prisoner of home/toilette. Its the reason not taking part in social life spontaneous. Every short trip, shopping, doctor visits I have to plan like: Not eating to much before, or the wrong and making sure I have diapers. or perhaps a little irrigation before......

My incomplete SCI makes this with my bowel:
1) My stomach is very tired / sluggish since SCI. After eating, it feels like a stone in the stomach - like its full. Needs some time (30 minutes) to have normal feeling again.
2) My small intestine is very active (like in my time before the sci). No damage from SCI.
3) My lower bowel is very very very inactive. Big damage from SCI.

With this constellation its risky. Small intestine pushes all the things fast to the inactive lower intestine/bowel. And there it is. Cannot empty. If enough "mass" is produced, it empty itself - accident.
This is the reason I started peristeen over 2 years ago. And it was a big victory. I learned to be the boss over my bowel. But I had to check the amount of water. Experimented very intensive. The daytime. The amount. Had my routine, and at the end I was at: 2 times peristeen / day. Morning / Evening. Amount: 250 ml at the end. Yes. 250. After 800 ml, long time 500 ml (2 x 250) I ended with 200 - 250 ml per session. That was, what the nurse and peristeen told me. In my case, I need not much water, just to clean the lower bowel are 200 - 250 ml enough. And best morning and evening.

So, this was end of last year. And I made a decision. I bought a mini enema with 250 ml amount water. I stopped peristeen and now using this easy way for cleaning my bowel.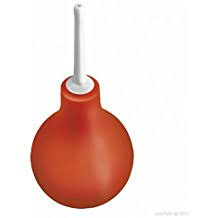 Peristeen and other methods like that are brilliant, perfect for real constipations, if the bowel complete is para. But in my mix tired/active/dead, it was the wrong way.
I learned to wear diapers for the fear the anxiety in my mind of a accident. And I use bentonit for slower down the stool transfer in the bowels. Additionally the bentonit makes the stool harder and better for control.

Now my questions:
1) Has any of you similar constellation of tired lazy stomach, very active small intestine, and para bowel/lower intestine?
2) Has any of you too this damn feeling after eating: OMG I am so full I have to go to toilette?

This post is a summary after nearly 5 years fighting and testing and and and. The questions and my summary are the result of this time and experience. And of many doctor checks....


best for you all !


edit, ps:
Cause of this constellation a colostomy is NOT possible to me. The only thing what would help is: ileostomy. And thats not so easy to decide......