Post by truwrecks on Mar 14, 2015 7:34:27 GMT -8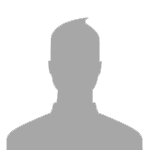 Lαrα
,
truwrecks
, OK, more great tips and info, thanks. She tried about 200 mg of Alpha Lipoic Acid and yes, her burning / tingling went up significantly, so it's good to know it goes down after a few days. Unfortunately, I have gotten the impression that for her, MORE burning / tingling is a GOOD sign, better than numbness and spasticity. Burning means living but damaged nerves, spasticity means crushed, dying nerves. She is on .5 mg of Dexamethasone every morning or otherwise the chronic inflammation flares up and the spasticity starts to come back.
So perhaps the increased burning with Alpha Lipoic Acid means it is helping to decrease inflammation arond the nerves?? I'll look into the Methadone extended release.
Pain reduction for most people starts at 600 mg per day. 200 mg will help wake up the nerves but it will not reduce burning in most people. 600 mg in the morning would be a good place to start. If the burning increases with 600 mg then try another 200 to 300 at dinner. Alpha Lipoic work a lot like Methadone for the dosage. You need to get a sustained level in your blood to see the benefits. Taking it once and "spiking" the nerves will cause more discomfort in short and long term results. She needs to try it for for 5 to 7 days to really see the good it can do for her. The burning will not be long term if your wife continues to improve the level in her blood.
If after 7 days the pain is still higher ALA may not be a good option for your wife.
Once your wife has a stable level in her blood she may only have breakthrough pain to deal with. That pain can be treated as needed with short acting pain meds.
Inflammation is a double-edge sword. It causes damage that results in pain while it reduces the function signals from reaching the destination. When you reduce inflammation you will initially get overwhelmed by pain signals. This will cause a great deal of discomfort until the brain becomes a bit desensitized to the flood of new information. In time the brain will learn to ignore most of the pain sensory messages. That is when the perceived pain levels will go down.
Methadone is medication that is also critical to maintain dosages on. Like ALA (Apha Lipoic Acid) Methadone needs to be taken over time to get a therapeutic level established. Methadone is designed to inhibit muscle sensory, so it as a great medication to use with ALA. Methadone will help reduce the burning as ALA helps to wake-up the nerves. Both would need to be used to get the best results.
I know I am repeating some of my earlier posts. That should help show how important that information is.
One thing to remember, if you spike the body with pain meds the brain will stop responding and the pain meds will become less affective.
Love and support is also very helpful. As the burning increases with nerve healing she will need someone that can be there to hug and hold her while is adjusting.
Please keep in mind that I am not a doctor or pharmacist. I am just a well experienced and fairly well educated patient. I know what works for me and you need to find something that works for you. Once you find it you'll be in more control of the pain and have a better quality of life because of it.
Doug